With CES having just wrapped up in Las Vegas, one of the areas that was of key interest to me (besides self-driving luggage) was the innovative ideas surrounding the healthcare industry.
While it's true that healthcare has typically lagged behind other industries when it comes to tech adoption and evolution, there are some amazing new offerings that have begun to emerge that may significantly shift how, when, where, and by whom healthcare services are delivered.
"Everybody is coming after health care because it is sloshing in money, probably trillions of dollars," says Girish Venkatachaliah, a former IBM Watson Health executive who is now vice president of machine learning at AthenaHealth. "Apple, Google, Amazon, and IBM are circling the industry. It will only amplify in the coming months."[1]
Here are a few of the latest innovations that have me excited and curious about their impact on the healthcare delivery model, especially as it relates to their impending impact on the healthcare staffing industry.
The Office of Dr. Hal
Telemedicine/virtual care continue to be a hot topic. While, within the industry and in speaking with colleagues, there's this idea that patients will only want to interact with a person, on-site and face to face, the reality of our society and habits tells a much different story. Most of us, in some or many areas of our life, are interacting with artificial intelligence. From Alexa, Siri, or Google Assistant on our phones, to Amazon or Netflix 'recommendations', to Facebook newsfeed prioritization, and 'live chat' support – these are all examples of how AI and machine learning have integrated into our daily lives. Expanding these concepts into the realm of healthcare delivery can significantly increase patient care breadth and depth.
Triage (aka patient pre-screening to determine severity) is one area where AI can have a fantastic impact. Leveraging the data collected on patients to inform and formulate future diagnoses can aide in providing virtual care to more rural communities, who would otherwise be underserved. Additional uses for AI and diagnostic services can include ensuring younger generations are taking proactive steps with their health and have access to the care they need – at their fingertips – when can't or don't want to make the trip to the traditional office or ER route, as well as provide immediate assistance during natural or man-made disasters.
Digital health company Healthtap developed the Dr. A.I.♥ smartphone app, gathering data from 105,000 physicians and individual patient medical profiles over five years to  "train" the good 'doc'. The app, which uses voice activation and natural language processing, asks the user about their symptoms and – through the data – determines the most likely causes. It can also connect the user with physicians and specialists by telephone, video chat and text. According to the company, "Dr. A.I.♥ is also trained in the art of digital empathy to converse with people using a patient, polite and compassionate bedside manner."
The concept of telemedicine is expanding beyond use for just low-level care (e.g. Fast Track ERs, urgent care clinics), and is being implemented for ongoing patient monitoring, ambulatory assistance, and more serious medical treatment.
"We're trying to disrupt that," says David Tsay, associate chief innovation officer for New York-Presbyterian Health System's Innovation Center. "The perception used to be that telehealth was for minor ailments, and in-person care was for serious conditions. …telehealth is just health care. It's just an extension., Tsay said. New York-Presbyterian has installed Mobile Stroke units with mobile CT scanners and telemedicine functionality in their ambulances, allowing stroke patients to be tested and treated 70 minutes faster on average, which – per Tsay – can be the difference between full recovery and complete debilitation. "…it's really about integrating telemedicine into all types of care… In five years, 10 years, people aren't going to be calling it telehealth, they'll just be saying, 'This is how I access my care."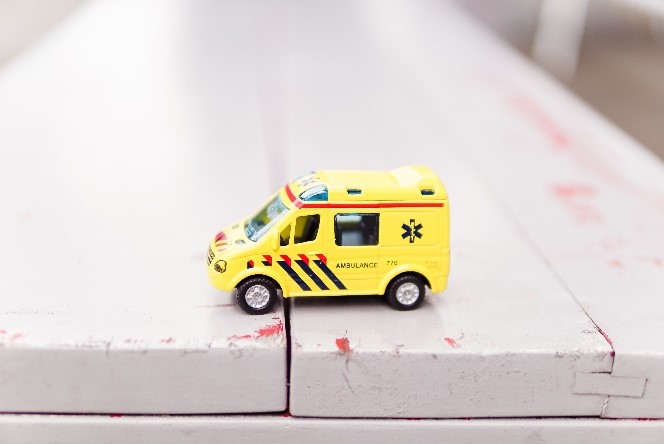 Hello…Is it a Doctor You're Looking For?
With the support of recording artist Lionel Richie, Heal is an on-demand house call app that – along with a small plug-in device from Qualcomm called HealWellbe – can wirelessly send real-time, diagnostic data such as heart rate, blood pressure, temperature, blood sugar, and BMI to a Heal physician for monitoring and instant feedback and follow-up.
This data can then inform and assist physicians both prior to an onsite visit, as well as aide in dictating ongoing care plans for existing patients.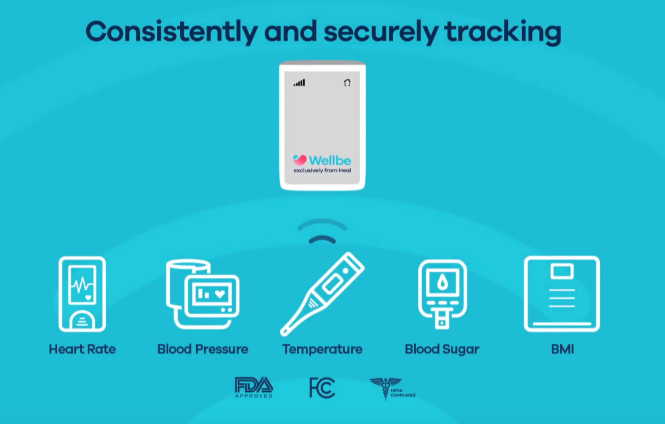 Alexa, How's My Health?
According to Gartner, by 2020, 30% of web-browsing and interactions with tech will be via voice. How can virtual assistants such as Alexa and Google play a role in the delivery of care to patients, and how will this impact the services healthcare staffing firms can provide?
Sugarpod by Wellpepper, the winner of the recent Alexa Diabetes Challenge, includes a voice-powered scale and foot scanner that monitors for, and takes pictures of, diabetic foot ulcers. Through their voice integration with Amazon's Alexa virtual assistant, the company's goal is to make type 2 diabetes monitoring and management more convenient, where it mainly occurs – in the home. With the feedback gathered from the scale and scanner, clinicians can message and communicate (via an Amazon Echo device) care plan reminders and suggestions to patients.
Another company, Orbita, is taking this same concept and applying it to telemedicine, EHR, and Case Management solutions. Through their Orbita Engage and Orbita Voice technologies, providers and home health care agencies can integrate with wearables, home health devices, and other care management and delivery technologies to design care plans, monitor progress, and deliver real-time feedback and treatment virtually via Alexa Echo, Google Home, and others. For home health agencies, this can significantly reduce the cost of care (travel, scale), yet still ensure personal, private, and directed care.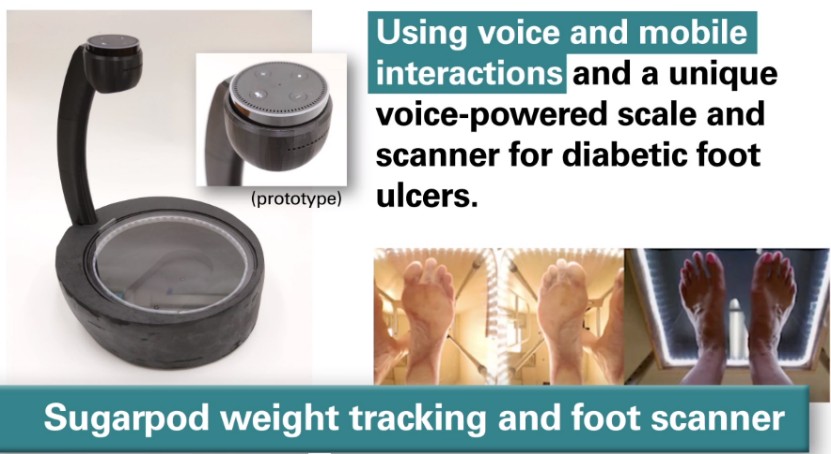 iNurse
Citing that, by 2050, over 1/3 of the French population will be over 65, French company Cutii has developed a life-sized robot companion to aide in curbing social isolationism amongst seniors. Constructed with a touchscreen and facial- and speech-recognition, Cutii's goal is to connect seniors with friends, family, and needed services and providers. Users can also participate in activities such as yoga classes, DIY workshops, cooking classes, and tours via the screen.
With these emerging technologies expanding into the healthcare delivery landscape, I'm curious to see what impact this has to the staffing industry, its current model, and the future of talent and the ways in which care is delivered to patients. Will the demand for clinicians in traditional settings change? Yes. However, in my opinion, I think these new technologies can only help close the gap on what seems like a growing chasm in physician and clinician supply, and yet still provide tremendous opportunities for those workforce design innovators and idea makers who are willing to take the risk and explore new and alternative workforce delivery models for the healthcare industry.
I'd love to hear your thoughts on how tech may reshape healthcare workforce management. Do you agree? What are you concerned about? What are you excited about? What changes, if any, have you implemented in your organization to stay in step (and maybe even a few ahead) of this care delivery model revolution?
 [1] https://www.barrons.com/articles/healthcare-is-alive-and-well-at-ces-1515506541
---
Amy Yackowski is the Director of Healthcare Best Practices for Erecruit, Enterprise Staffing Software & VMS. She is an avid 90s game show watcher and seeker of new ways to improve the contingent workforce management experience for staffing agencies and their clients. Amy is responsible for helping Erecruit healthcare customers develop their framework, analyze their business processes and optimize their use, effectiveness and efficiency of the Erecruit solutions to boost their profitability. Join her in conversation on Twitter, LinkedIn and ayackowski@erecruit.com.

https://erecruit.com/wp-content/uploads/2018/04/Futureoftech-coverphoto-01.png
627
1200
Amy Yackowski
https://erecruit.com/wp-content/uploads/2019/11/Erecruit-300x118.png
Amy Yackowski
2018-01-23 09:00:48
2019-03-12 19:39:03
The Future of Tech in Healthcare