Don't take our word for it.
See what some of our happiest customers
have to say about us.

Erecruit Testimonials

"Blending our high-touch approach with Erecruit's high-tech capabilities allows us to put more people to work, help them get ahead and connect their skills to the needs of our clients."
MICHAEL STULL, SVP
MANPOWER NORTH AMERICA
"After a careful examination of the leading staffing software products, we chose Erecruit, and we could not be more satisfied. Erecruit stands head and shoulders above the competition. We now use it to run all of our US operations."
MIKE WHITMER, CIO
RECRUIT GLOBAL FAMILY OF STAFFING COMPANIES
"Partnering with Erecruit completely addresses our CRM technology needs, providing a platform that facilitates the process of submitting the best candidate matches to our clients in a timely fashion."
DAVE MACKEEN, CEO
ELIASSEN GROUP
"Erecruit best supports our most critical goal – to deliver excellence in every part of our business."
JIM JOHNSON, CHIEF OPERATING & FINANCIAL OFFICER
ADVANCED GROUP

Adapt Testimonials

"To succeed in a crowded market, I looked for recruitment software that goes further than delivering prompts and reminders, I needed it to match my agility in business development and talent placement and to be able to scale with us as we grow. The Adapt user interface is smart; I can tailor the dashboards to my working methods and the information I need is constantly updating in real-time for better candidate and client engagement. It's a true SaaS technology, with the service element as critical for a growing recruitment business as the software it supports."
JAMES WHITE, OWNER | RIGHT TIME RECRUITMENT
& WINNER | BBC'S THE APPRENTICE 2017
"With Adapt Recruitment Studio our recruiters are able to access almost everything they need – talent, profiles, job orders, internal notes, and hiring statuses, from a single screen. We also found that with Adapt's dashboards we have quick insight to the key information we need."
SHARON TSAO, CFO & PRINCIPAL
CONTEMPORARY STAFFING SOLUTIONS
"In the sales process, Adapt helps us show our prospective clients how it supports the handling of various requirements, maintain compliance, ensure drug screening — it shows time and effort saved — and that can make a difference when they are considering our candidates versus those of another competitor."
JOHN CLIFFORD, VICE PRESIDENT & CIO
TRC STAFFING SERVICES, INC.
"Everything's been great since we've gone live, this has been one of the smoothest transitions I've ever seen. We know Adapt is a beneficial technology solution for our staffing agency and we're dedicated to continue our education on the solution to use it to its full capacity."
MANDY SACCO, VICE PRESIDENT OF STAFFING
LANDRUMHR

TempBuddy Testimonials

"As an agency that strives to make a difference to both candidates and clients, TempBuddy was an obvious choice in giving ProRec the digital tools to really make our service as simple and painless as possible. One of the biggest benefits has been the eradication of paper timesheets removing the room for human error and hassle for clients and our temps, whilst making our recruiters much more productive. The whole candidate experience is enhanced with workers able to accept bookings with the click of a button, which drives much higher engagement and redeployment rates."
WILL HOBSON, MANAGING DIRECTOR
PROREC
"What TempBuddy offers is the most revolutionary thing that I've seen in my thirty years experience in the recruitment industry."
DAVID WRIGHT, FORMER HEAD
GRAFTON RECRUITMENT
"Our overall experience with TempBuddy has been great. Clients have embraced it and it saves a lot of time for us."
PETER HUGHES, MANAGING DIRECTOR
PRINCIPLEHR
"An awesome product that certainly shakes up the market in terms of real-time service."
EMMA MILLS, MARKETING CONSULTANT
MESO MARKETING
"We are happy to announce that we're using TempBuddy. Very exciting times ahead and our clients are already wowed by it."
PETER BARRY, MANAGING DIRECTOR
BROMPTON RECRUITMENT
"What you're doing is far greater than selling software!"
PETER GOLD, FOUNDER
STORIFYD
"The effective use of the app's checking in and out system has been hugely beneficial in tracking punctuality and managing client expectations."
PAUL GIBSON, RECRUITMENT CONSULTANT
SCHOOL IMPROVEMENT LIVERPOOL
"A very effective real-time technology in a fast moving sector. A solution which combines innovation and existing technologies for the ease of the recruiter, temp and client."
TECHNOLOGY JUDGE
GR AWARDS
"What you've created is nothing short of incredible!"
BOBBY SAIN, CEO & FOUNDER
WAITRON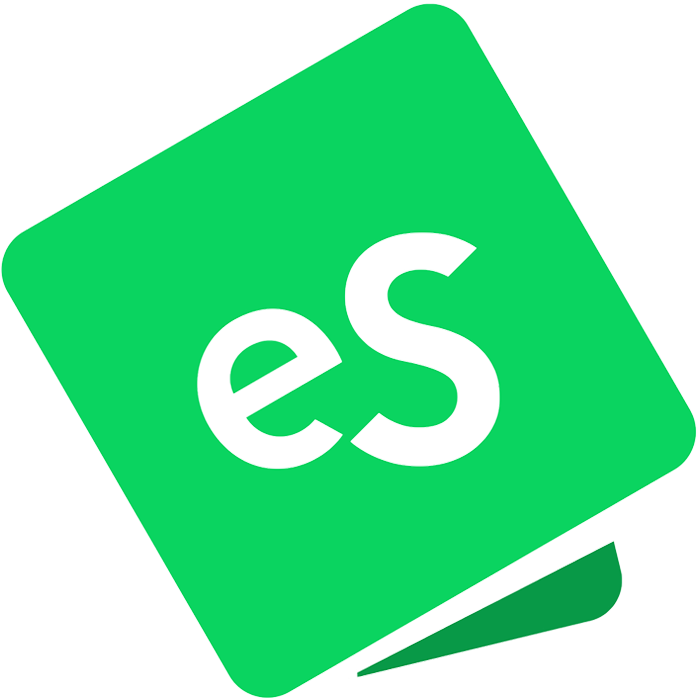 eStaff365 Testimonials

"In this hectic work environment, we need our processes to be as streamlined as possible and with eStaff365 our onboarding process is much faster. Before, it was taking 35-45 minutes per onboard, and now we're down to 8 minutes. In the staffing industry, time is money and we need to get our consultants to work as quickly as possible. Our clients usually want them to start yesterday, and client satisfaction and retention are key. The less we push back the start date, the better."
MARY WHITAKER, PHR DIRECTOR | HUMAN RESOURCES
VEREDUS CORPORATION
"The eStaff365 Kforce On Assignment Portal has been a successful collaboration of efforts among talented individuals. The seamless integration with the onboarding system provides targeted content for our users as well as ease of use for maintaining and updating the site. It truly brings our customer service to the next level."
KIMBERLY BIRD, SENIOR MANAGER | COMMUNICATIONS
KFORCE, INC.
"When placing IT consultants, we need to be tech enabled. Before eStaff365, they used to complain about paperwork. Now, we are able to be more considerate of our new hires' time and provide them with the technology and efficiency they are looking for."
DAVID HULL, COO
VEREDUS CORPORATION
"eStaff365 has been responsive, professional, and forward‐thinking, helping us to meaningfully enhance our consultants' experiences. Their agile approach has proven to be highly efficient, saving valuable time and resources for our firm."
RAY MORGANTI, SENIOR VP | EMPLOYEE EXPERIENCE
KFORCE, INC.
Innovantage Testimonials

"Innovantage have gone above and beyond the necessary to make sure our integration into their software has gone seamlessly. Following an excellent introduction to the software we have already seen results within the first 3 days of using it. I would recommend Paul and the team to anyone looking to utilise the Innovantage products"
PAUL STUBBS
"Engaging with Innovantage has been a great decision. They have worked hard to understand how their software can benefit our organization. We cannot recommend them highly enough."
JULIE MANNING
"The data available through the Discovery platform is truly unrivalled. It has allowed us to make much more informed decisions than we could ever have anticipated."
STEPHEN WELLFIELD, SALES DIRECTOR
Discover agencies like yours who have
found success with Erecruit.