Whether you are a self-employed recruiter starting out or a small recruitment agency, you will reach a point where you will want to move from your reliable Excel spreadsheets and free tools to a professional recruiting solution.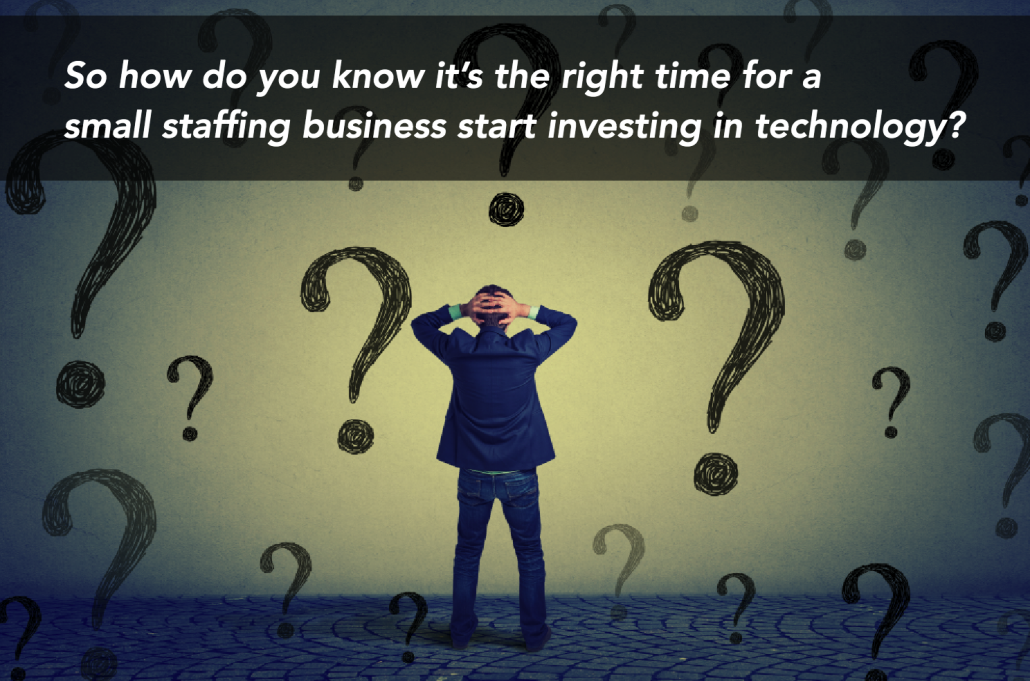 At Adapt, we have over four decades' experience working closely with small recruitment agencies around the globe and here's what we learned from them, the top reasons they realised it was time to get a dedicated staffing agency software:
You need to save time and be more productive.You no longer can spend time in laborious admin tasks and manually input data in different sources basically because you need to focus on revenue generating activities and building relationships. In order to have time to grow, you need to automate processes. According to this Capterra report, 75% of recruiters and talent managers use some form of recruiting or applicant tracking software, from which 94% confirm software has improved their processes.
As you grow, so does your database. You want to make sure that every opportunity that comes to you is converted into profit and spreadsheets – and free tools won't do much for you here. A CRM system automatically keeps track of your leads and can make your conversion journey much smoother.
And miscommunication grows as well. Information not being properly recorded, contacting a client twice or forgetting to contact them, sending someone the wrong information, having difficulties following up on progress because your data is not available to everyone, anywhere, anytime. Relationships are valuable and a CRM keeping seamless track of your activities can help you nurture them.
Hard-to-fill roles are complex for any recruitment business but having a CRM that enables you to have talent pools of qualified candidates gives you a competitive advantage in hiring the best talent and can shorten the time to fill a vacancy.
Ultimately, as you grow, you should adopt technology that makes it easier for you to perform, not over complicate the process.
Another suggestion we usually make to fast-growing firms is to join a recruitment network such as TEAM. It has helped many of our clients in terms of partnering with other agencies, accessing useful resources and exchanging best practices, recommendations and advice.
Success comes with a whole new set of challenges and we're here to help small businesses along their way – schedule a demo to discuss how our staffing agency software can help you in yours.
https://erecruit.com/wp-content/uploads/2019/07/Small_Agencies-e1562844218987.png
397
600
Fernanda Victal
https://erecruit.com/wp-content/uploads/2019/11/Erecruit-300x118.png
Fernanda Victal
2019-07-11 11:26:05
2019-07-11 14:31:24
The Top Reasons Why Small Recruitment Agencies Choose to Invest in Staffing Software